YIRAN Group 5th Anniversary Factory Celebration
时间: 2018-11-09 08:06
浏览次数:
Oct. 8, 2018, Shandong YIRAN Group 5th Anniversary Factory Celebration. We continue to explore, the courage to innovate, face hardships, never say die.
On Oct. 8, 2018, all the members of YIRAN Group gathered together to celebrate the fifth anniversary of Shandong YIRAN Group. The past five years have been five years of unity and struggle for the YIRAN Group. Five years of history, we continue to optimize, the courage to innovate, aspire to be a model industry. The course of five years, we bear in mind the red line, strictly observe the policy, standardized development. Looking back on the past five years, YIRAN is constantly exploring and developing five years. The glorious course of five years has achieved the glory and dream of the YIRAN people, and has created the magnificent atmosphere that the YIRAN people face the hardships head-on and never say die.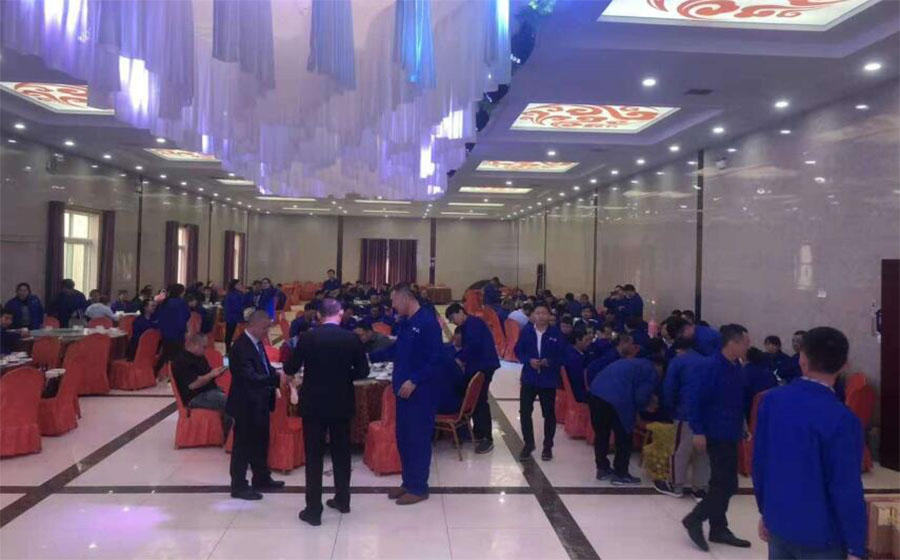 Mr. Zhao Jiabo, Chairman of the Board of Directors of the company, delivered a speech at the meeting, introducing the past, present and future of the YIRAN Group to all the YIRAN people. "rough YIRAN", "growing YIRAN", "Future YIRAN", "Diversified YIRAN", "believing in YIRAN, realizing dreams" are introduced in detail in the following five aspects: Shandong YIRAN Environmental Protection Technology Co., Ltd., Shandong YIRAN Environmental Protection Engineering, Shandong YIRAN Group Co., Ltd., Shandong YIRAN Environmental Protection Technology Co., Ltd., Shandong YIRAN Environmental Protection Engineering. Limited company, Shandong Jielu new energy science and technology limited company's hardship development and the bright future. YIRAN since its inception in 2007, has gone through 11 years, we from 9 people workshop production, now more than 200 employees of the establishment of the YIRAN Group! YIRAN people have never stopped moving forward, has been on the road! From a single product to diversified production, from the low-end to high-end, honed forward, we are still on the road. YIRAN environmental protection project Wang and Jellu new energy Zhang also addressed the introduction of the company's development and planning, YIRAN people better tomorrow.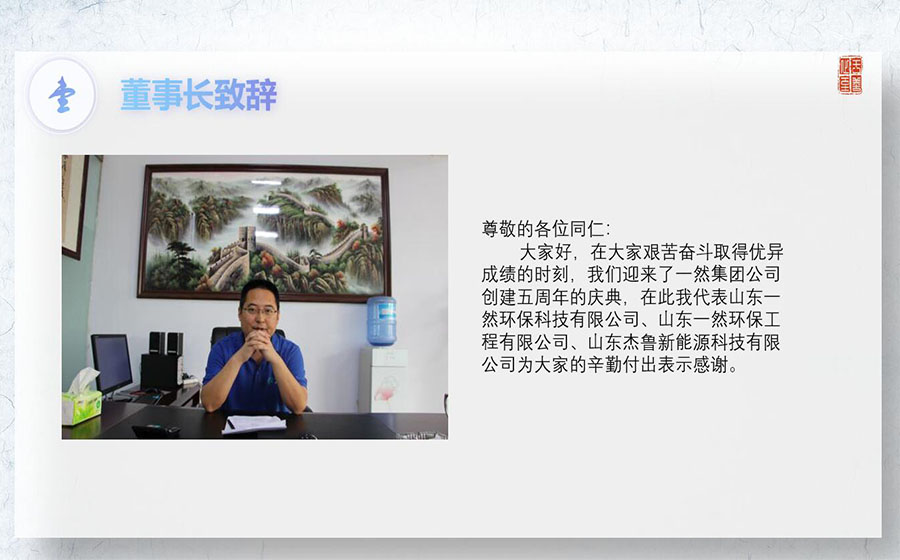 Over the past year, a person conscientious and conscientious, constantly moving forward, leading the company to make great strides forward. The company selected 17 excellent employees award, thank them for their efforts, without them, Yiran Group will not develop rapidly.
Staff talent performance session, YIRAN people show their ability to celebrate this beautiful moment, I believe YIRAN, the realization of dreams, YIRAN tomorrow will be better.